Vaulteron is available everywhere at work, at home and in any situation.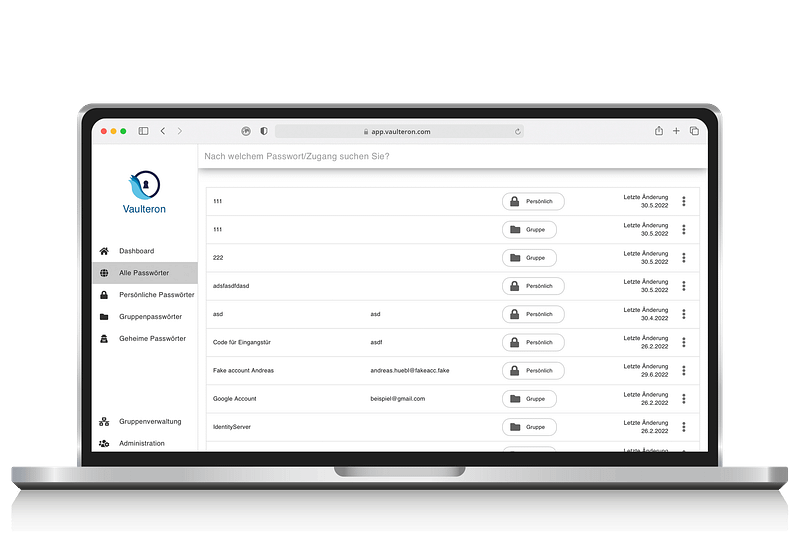 Vaulteron is THE Austrian password manager for companies in security-critical industries. Store your 08/15 passwords no longer in the drawer, but manage complex passwords easily and securely.
In our web application you have the perfect overview of all your passwords. You as an administrator have it in your hands who you give what access to what extent. In our admin console you can invite other team members and import/export passwords. 
With Vaulteron browser extension you can automatically store and manage passwords.
We store websites you log into and fill password fields for you. You no longer have to worry about password management on the Internet. Vaulteron does it for you automatically.
Vaulteron
-
available everywhere and at any time.