Vaulteron for private users
You are looking for a free Password manager? Vaulteron offers a simple and secure management of your accesses.

Vaulteron Password Manager helps you save time and stay better organized. With intuitive interface, you can easily create and manage multiple passwords. manage them. You can store your passwords safely and securely in a single place. And because it's free, there's no reason not to try it out today.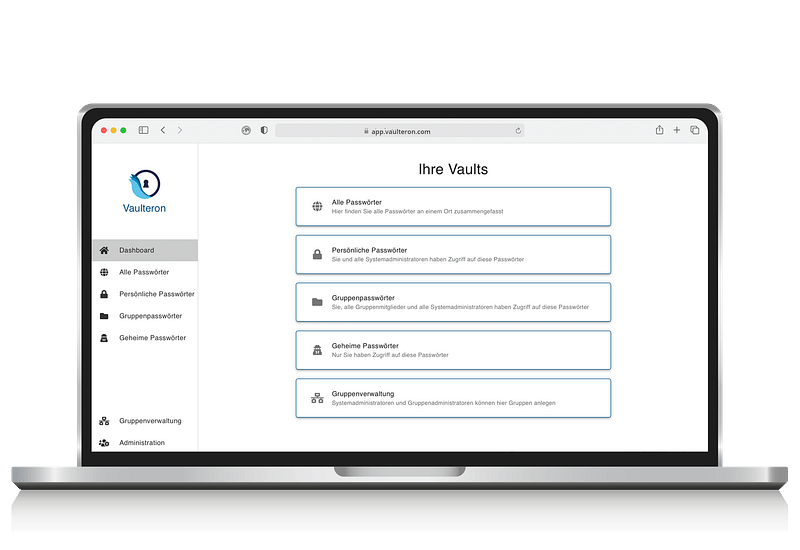 Install Vaulteron browser extension to facilitate saving new passwords and entering your passwords directly into the login fields of websites.
All passwords filterable and classified according to your needs.
With Vaulteron, tedious password management is a thing of the past.
A private account is integrated in every business account
If you use Vaulteron in your company, a private account is integrated. So you can use Vaulteron for your company and private at the same time. Do not leave any passwords unsecured!
Now manage passwords quickly, securely and easily. Vaulteron is the convenient and optimal solution to protect your passwords.