How does a password manager work?
Vaulteron helps you create strong passwords and easily manage all your accesses. We use the latest security protocols and standards. Data is only stored encrypted on Vaulteron, so you always have control over your data.
Start your free 30-day trial. No credit card needed.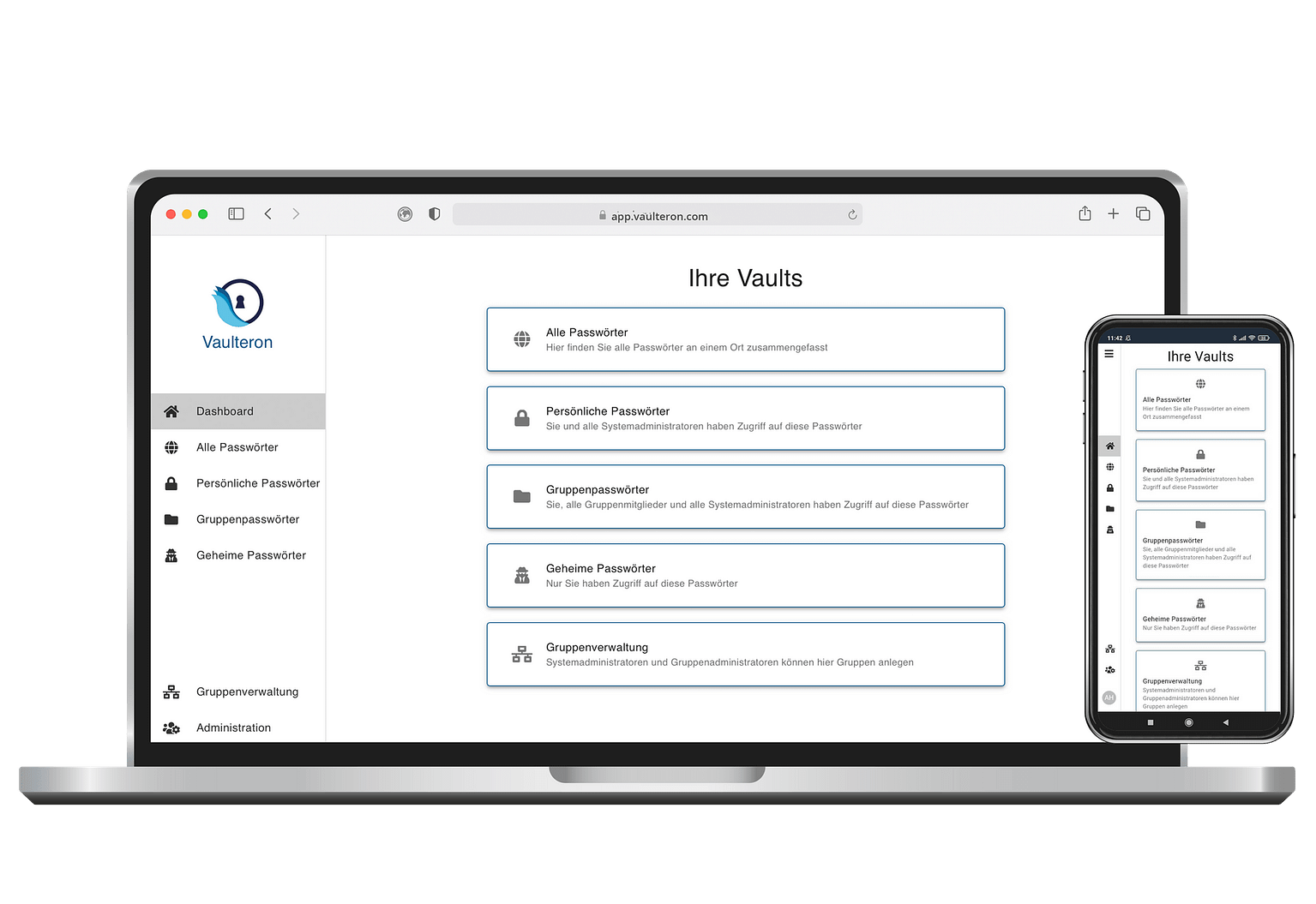 How does a password manager work?
A password manager creates unique, random passwords for all your accounts. It is important to create long passwords with different types of characters (upper and lower case lowercase letters, numbers, symbols, etc.). The longer and more random your passwords are, the more more secure they are. Passwords should be at least 8 characters long and include upper and lowercase letters, numbers and symbols. If you decide to use an online password manager, it should support the generation of random passwords, or you can easily or you can easily generate them yourself. Password managers store your information in one place and protect it with advanced security protocols. When you need a new login, you simply retrieve the stored credentials from your password manager.
The easiest way to manage your passwords is to use a password manager like Vaulteron. Enter your email address and choose a secure password. The is it! Now you have free encrypted web browser extensions, applications and mobile websites installed, so you'll never forget any of your logins again. forget. You can also share your Vaulteron vault with others or synchronize your passwords across devices. To prevent unauthorized access, Vaulteron offers. 2FA, and more.
Vaulteron is free and open source with about a hundred users in Austria.
Advantages of the password manager Vaulteron